Top-quality Commercial Kitchen Ecology Unit Supply & Installation Services
Enhance the air quality and functionality of your commercial kitchen with our expert ecology unit supply and installation services, designed to meet the unique needs of your establishment.
Why Choose Our Ecology Unit Supply & Installation Services for Commercial Kitchens?
Our commercial kitchen ecology unit supply and installation services offer an effective solution to address indoor air quality and provide the ideal working conditions for your team.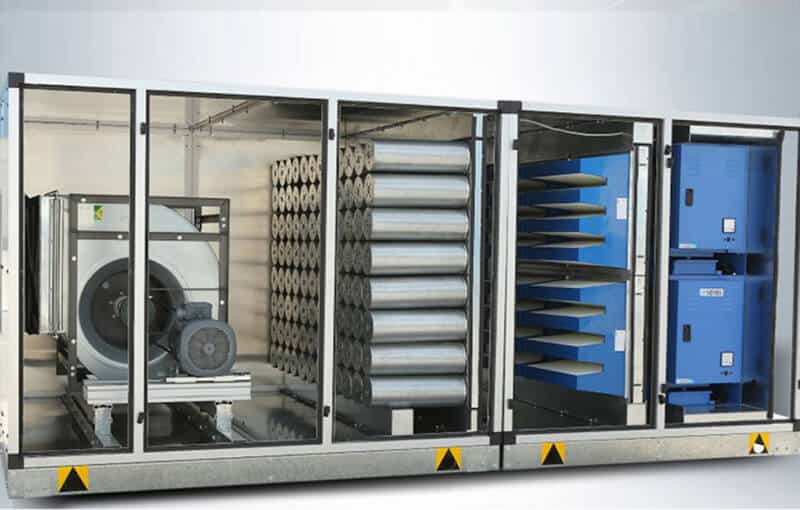 Expert Solutions Tailored to Your Needs:
We recognize that every commercial kitchen has its unique requirements, and our team of experienced technicians will work closely with you to understand and address those needs. Our custom solutions ensure that your commercial kitchen benefits from the best air quality and ventilation systems.
Improved Indoor Air Quality:
Our ecology units are designed to capture and remove contaminants such as grease, smoke, and odors from your commercial kitchen. By installing an ecology unit, you can ensure a cleaner and healthier environment for your staff and customers.
Enhanced Kitchen Efficiency:
Proper ventilation is crucial for maintaining optimal temperatures and air quality in a commercial kitchen. Our ecology units help regulate air temperature and humidity levels, promoting a more comfortable and efficient working environment.
Compliance with Health and Safety Regulations:
Commercial kitchens must adhere to strict health and safety guidelines, including those concerning indoor air quality. Our ecology unit supply and installation services ensure your establishment meets or exceeds these standards, protecting your business from potential fines or closures.
Ongoing Maintenance and Support:
We don't just install ecology units – we also provide comprehensive maintenance and support services to keep your system running at peak performance. Our team of experts is always on hand to address any issues that may arise, ensuring the longevity and reliability of your ecology unit.
Choose Us for Your Commercial Kitchen Ecology Unit Supply & Installation Needs
Our commitment to providing top-quality services and products has made us a trusted partner for commercial kitchens across the region. With our ecology unit supply and installation services, you can rest assured that your establishment will benefit from improved air quality, increased efficiency, and compliance with industry regulations. Contact us today to discuss your needs and discover how we can help transform your commercial kitchen environment.
Attention All Commercial Kitchen Owners And Operators! Do Your Kitchen In Need Of A Ecology Unit? Don't Wait For A Fire Hazard Or An Unpleasant Customer Experience To Occur. Call Our Professional Kitchen Hood Cleaning Company Today!
Call Us Today For a Free Site Inspection